Our Slovakian client Svet Zdravia has presented the design of a new 43 000 square meter hospital in Bratislava. This new hospital is planned to be one of the most efficient hospitals in Europe and should replace at least 50% of the existing hospital beds in Bratislava.
The design reflects the indicated key ambitions regarding patient orientation, economical sustainability and functional flexibility on the proposed location which resulted in an elongated building with a central boulevard for efficient logistics and serrated facades for optimal views and daylight access. The hospital evokes the image of a futuristic object that can be identified as a new symbol of modern high level healthcare in Slovakia.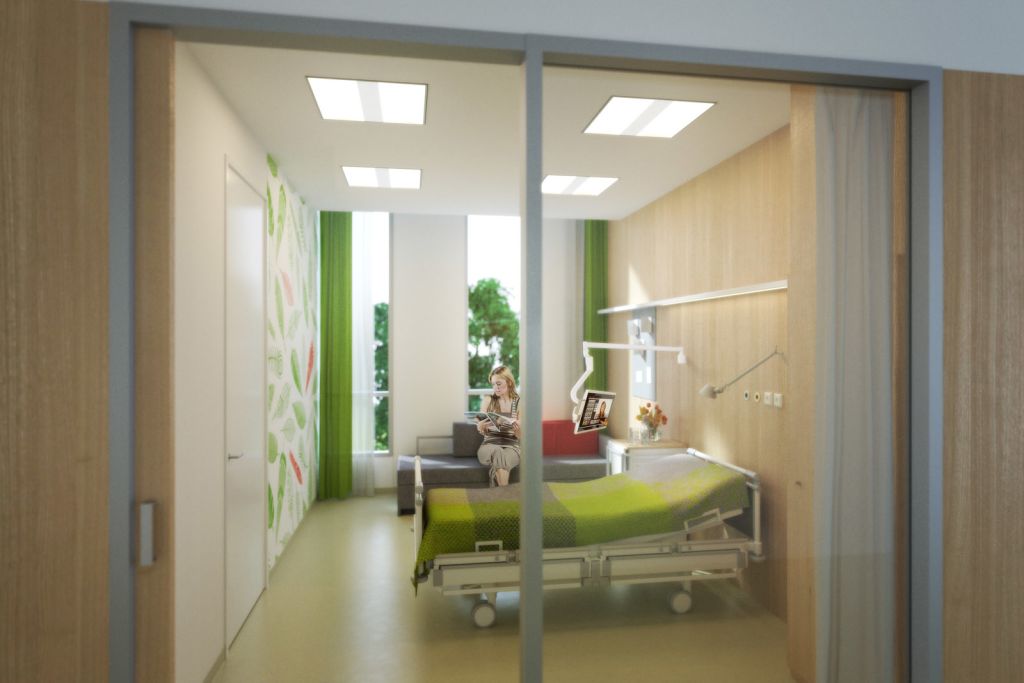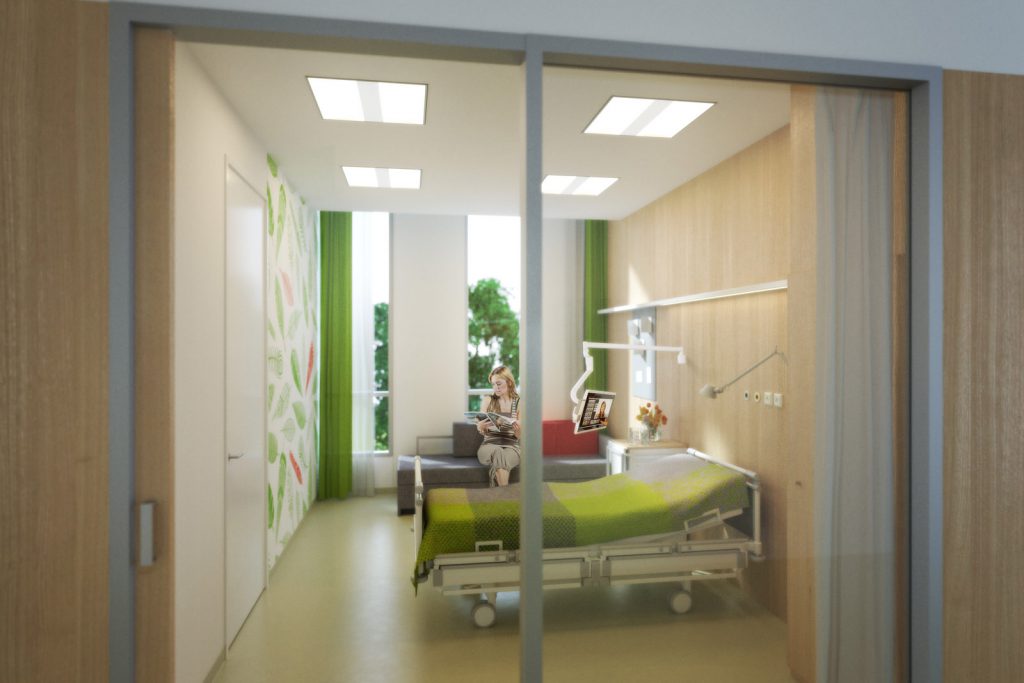 The building has a strong relation with its surrounding landscape. At the lower floors large open spaces within the building volume function as patio gardens to bring greenery into the building outlines. These patio gardens are green oases within the building and serve as a kind of 'healing gardens'; connecting nature to patients, visitors and staff.
In front of the hospital there is a spacious square facing the large glass façade of the main entrance leading to a central 'boulevard'. This is the main route through the hospital towards the outpatient departments and the elevators to the nursing wards. It is a pleasant and spacious walkway with daylight coming from large glass façades and offering views to the patio gardens on both sides.